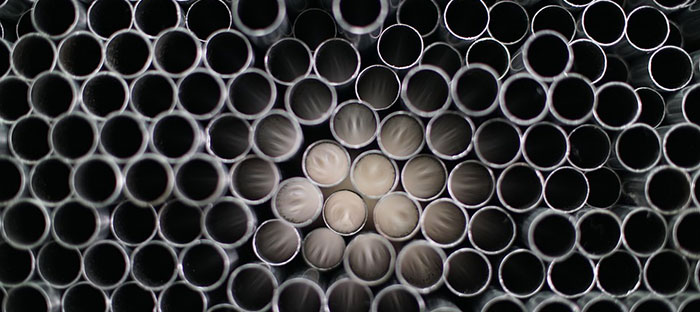 Stainless Steel Tubes and Nipples
Stainless steel is commonly used in modern construction due to its insurmountable flexibility, strength, and resistance to corrosion. Detroit Nipple Works offers a broad range of stainless steel products to make work easier for you.
Benefits of Stainless Steel
Stainless steel is a strong metal alloy that can resist corrosion in atmospheric and liquid environments. Unlike other metals, stainless steel can last for decades in nearly any environment.
Because of its strong durability and components, stainless steel resists scaling and can retain its strength at high temperatures.
The strength of stainless steel is practically unmatched. Stainless steel is made of chromium, nickel, molybdenum, silicon, aluminum, manganese and carbon. The chromium increases the hardness and corrosion resistance in the stainless steel.
There are many different types of stainless steel. Precipitation Hardening is when copper, aluminum, or niobium is added. This type of steel provides the strongest durability and is very formable and reactive to heat treatment. Duplex is composed half and half of Austenitic and Ferritic stainless steel, it provides the highest resistance to stress cracking or corrosion. Martensitic steel contains higher carbon levels. It is easily tempered or hardened similarly to that of carbon or other low alloy steels. Austenitic Is the most common type and is easily welded or formed. However,  susceptibility to corrosion or cracking due to stress is possible. Ferritic Is very useful when welding is not required. It is Magnetic and resistant to cracking or corrosion due to stress.
Here at DOM Tubing Suppliers, there are many different options for stainless steel. Here are just a few options that we offer for our customers.
Industrial stainless steel tubing

Stainless steel weld fittings

Threaded fittings made of stainless steel
Our friends at Detroit Nipple Works has an extensive inventory of stainless steel pipes, valves, fittings, and tubings along with options to order. To order any of our stainless steel products, fill out our quote form. In addition, if you have any questions or concerns, contact us today!