DOM Tubing Suppliers Near Me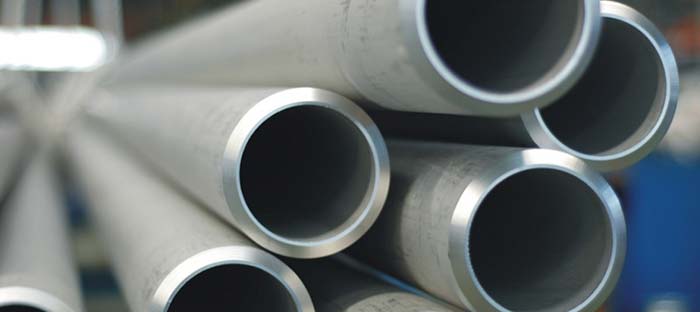 DOM, Drawn Over Mandrel, Tubing is a tube finishing process. Tubes finished in this setting are high quality and made from the best steel. In the final stages of construction, the flash weld is removed and the tube is drawn over the mandrel. Drawing the tube over a mandrel works the metal at a temperature below that of which recrystallization occurs, thus reshaping it essentially. By doing this, the tube is given a better dimensional tolerance, stronger weld, a better crystal structure, and a better surface finish. Drawn Over Mandrel Tubing is the strongest available tubing on the market and is used mainly for its supreme durability.
How does DOM Tubing differ from other types of tubing?
The most important difference between the types of tubing to note is its production. ERW, Electric Resistance Welded, tubing is a specific type of welding process that uses seam welding. Seam welding is commonly used during the manufacturing of round and square steel tubing. The steel is unwound from coils and trimmed to control width for welding. The seamless tube is manufactured through an extrusion process. During the extrusion process, a solid steel bar is pierced through the center. This turns the solid round into a tube. There are two types of seamless tubes. CDS, Cold Drawn Seamless is known for having precise tolerances and good surface finishes. HFS, Hot Finished Seamless is known as having a less critical tolerance and a scaly finish.
What is DOM Tubing used for?
Because of the strength of tubes produced by DOM processes, the possibilities of use are infinite. Most automobile industries use DOM tubing because of its durability, lighter weight, and resistance to corrosion. This is why on many vehicles, such as motorcycles, the dealerships advertise the DOM Tubing present in each model. DOM tubing is also frequently used in construction equipment because of the strength found in the stainless steel tubing. Also, aerospace industries depend on DOM tubing in regard to its use in hydraulic and fuel pipes.
Detroit Nipple Works can supply Drawn Over Mandrel Tubing for any project in an acceptable time window. You can count of us to supply you for your projects and all at a decent price! Contact us today to get your quote!