Welcome to DOM Tubing Suppliers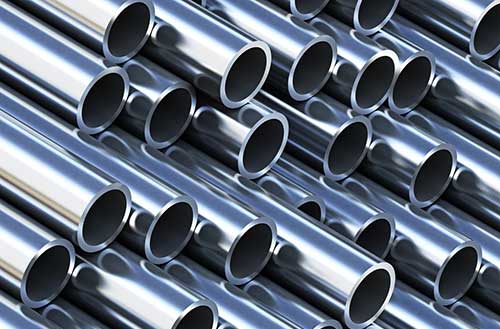 A Drawn Over Mandrel (DOM) tubing is more of a process than a actual tube. DOM tubing is a high quality steel tube usually made from SAE 1020 or 1026 steel. In the finishing stages of the manufactruring process of DOM tubing, the whole flash weld is removed and then the tube is cold drawn over a mandrel. This creates the strongest weld and better dimensional tolerances.
DOM Tubing is used in a wide variety of industries, because of the no weld, motorcycle frames on custom bikes are built using DOM tubing. DOM tubing is used in the automotive, industrial and construction industries. Some of the benefits of DOM tubing are close tolerances, strength, uniformity, surface quality, machinability and a large selection of sizes.
Benefits of DOM Tubing
As mentioned earlier, onme of the major benefits is the strength of the tubing. THe cold-drawing process that it is made from gives it a high yield and tensile strength. In addition to strength, cost-effectiveness is a big benefit. The tolerances makes it so DOM can be created with minimal or no downstream processing.
Of course, uniformity of DOM tubing provides another great benefit. DOM has uniform wall thickness and mechanical properties that other tubing does not. Finally, a wide range of sizes is offered in DOM tubing. Bevcause you know you are getting a quality product no matter the diameter of the tube it makes it appealing to many different industries.
Here at DOM Tubing Suppliers, we can provide you with quality cost effective tubing for your next project. We also have a large selection of sizes to choose from. Give us a call today at 313-872-6370 or use our contact form and we can provide you with a quote for your next order of DOM Tubing.
---
---